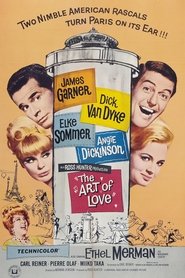 The Art of Love
(1965)
No votes so far
Painter Paul Sloan feels he's a failure, since nobody will buy his paintings. His art dealer informs him, that the works of an artist become much more wanted and valuable if the artist is dead. Therefore, Paul, together with his friend Casey Barnett, plans to fake his own suicide. However, it starts looking like Casey has murdered Paul and when Casey starts making a move for Paul's fiancée, he decides to get revenge. However, Paul falls in love with Nikki, who has also tried to commit suicide.
GENRES: Comedy
Movies with similar feelings
Watched it? Tell us what you thought.
(Select up to 4 tags)