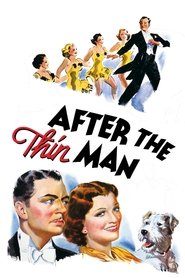 After the Thin Man
(1936)
Nick and Nora Charles investigate when Nora's cousin reports her disreputable husband is missing, and find themselves in a mystery involving the shady owners of a popular nightclub, a singer and her dark brother, the cousin's forsaken true love, and Nora's bombastic and controlling aunt.
GENRES: Comedy • Crime • Mystery
Watched it? Tell us what you thought.
(Select up to 4 tags)